HALLOWEEN SHOW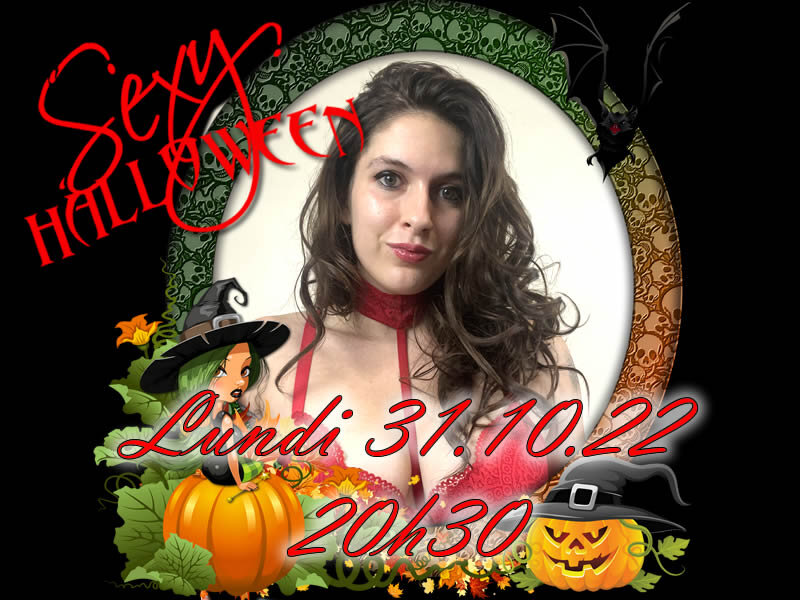 Lundi 31 octobre dès 20h30
Top 4 - 24h00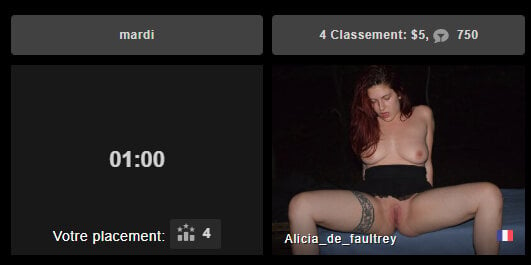 Merci à vous mes chéris ainsi qu'aux chevaliers pour leurs contributions d'hier soir, c'est grâce à vous ce ptit top 4 pendant la période de Noël !!! Gros kiss coquin à vous
Mon Snap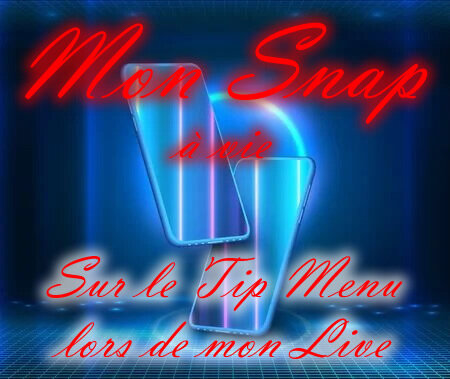 Vous désirez rester en contact avec moi hors live, vous avez la possibilité d'adhérer à mon snap, n'hésitez pas, photos exclusives, discussions et news, intéressés ? regardez dans le tip menu lors de mes "live"
Top 3 - 24h00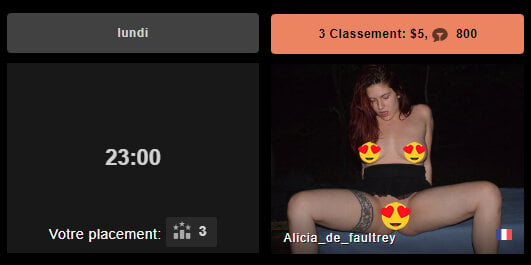 Merci à vous mes chéris ainsi qu'aux chevaliers pour leurs contributions d'hier soir, c'est grâce à vous ce ptit top 3 !!!
TOYS TIPS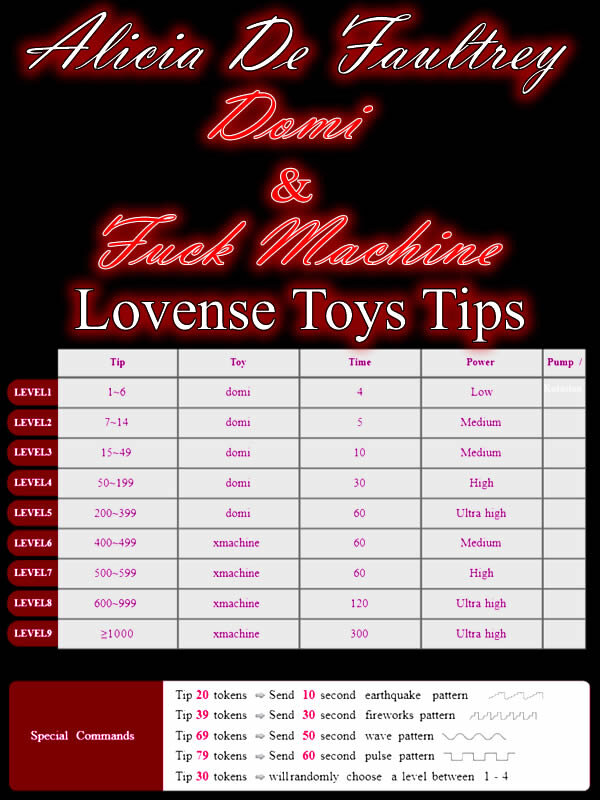 En Live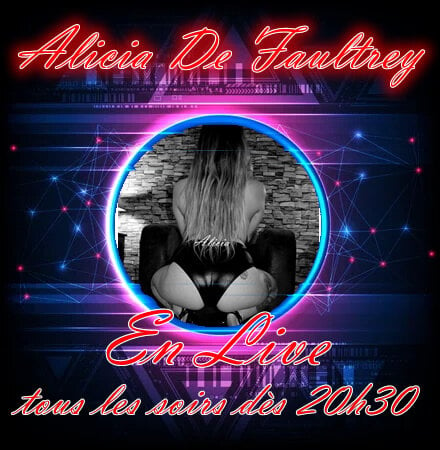 En Live : - Du dimanche au vendredi dès 20h30 - Le samedi dès 22h00 En journée dès le mois de mai 2022
Plasma Messenger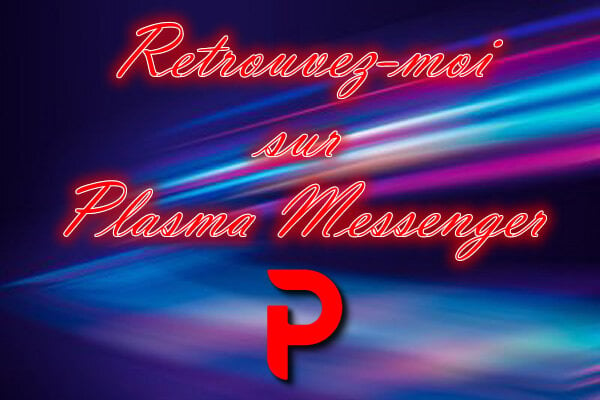 Retrouvez-moi sur Plasma Messenger ! Une envie de discuter avec moi hors live ? de m'envoyer des photos ? N'hésitez pas ! Kiss très coquin
Ma Wish List préférée Pour les chéris qui m'ont demandé de leur fournir la liste, kiss coquin, merci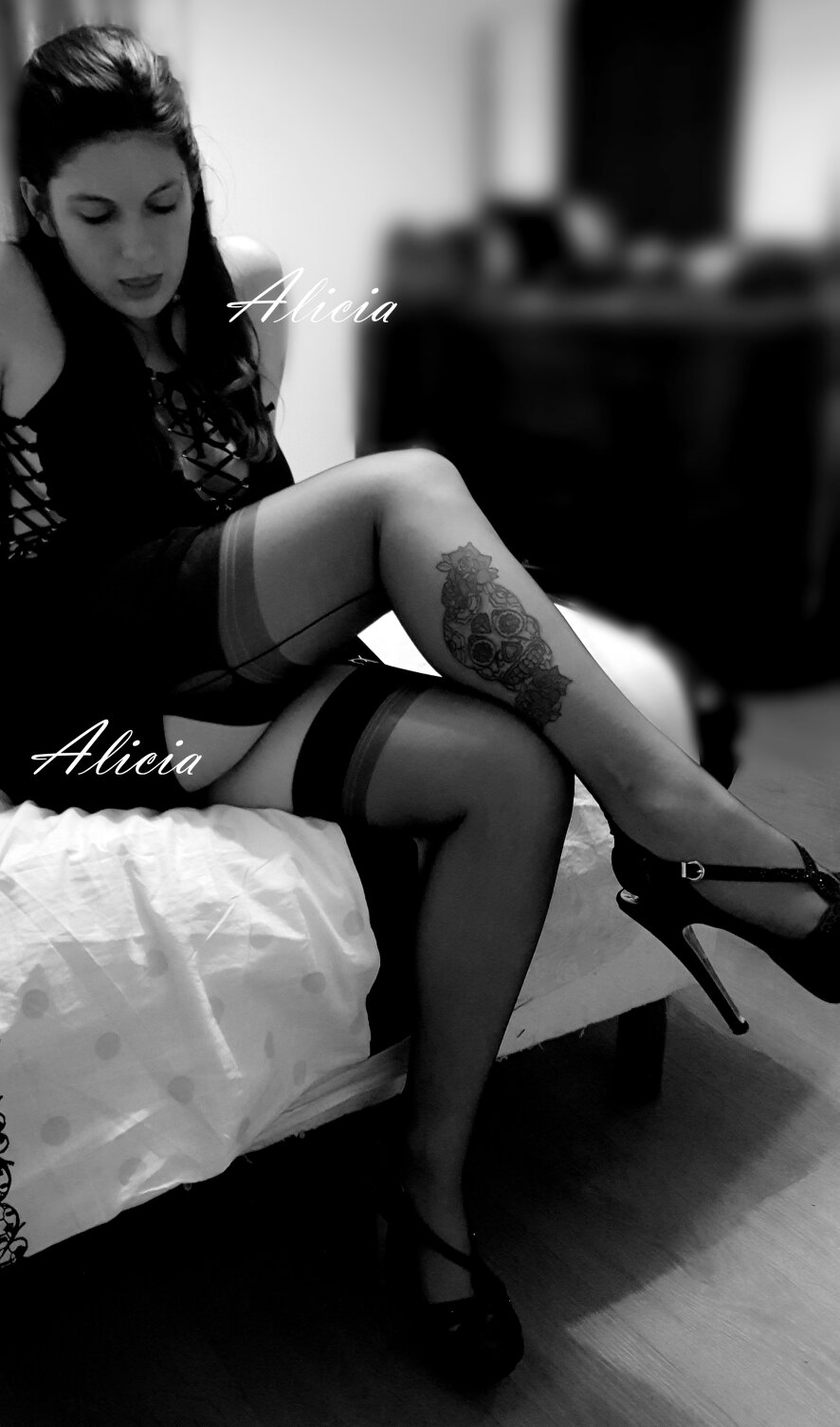 https://www.acces-secret.fr/costume-infirmiere/ensemble-infirmiere-6-pieces-sensuelle-chilirose.html#/303-tailles-l_xl/305-couleur-blanc ---------------------------------------------------------------- https://www.acces-secret.fr/robe-vinyle/robe-en-vinyle-rouge-brillant-lacage-erotique-black-level.html#/306-tailles-xxl/308-couleur-rouge ---------------------------------------------------------------- https://www.acces-secret.fr/sandales-talons-hauts/sandales-haut-talon-aiguilles-noires-vernis-pleaser.html#/302-couleur-noir/433-hauteur_talon-talon_entre_11_et_13_cm/643-pointure-38 ---------------------------------------------------------------- https://www.kiiroo.com/collections/for-her/products/ohmibod-lumen-powered-by-kiiroo ---------------------------------------------------------------- https://eu.christianlouboutin.com/fr_fr/so-kate-nude-3130694pk1a.html en taille 37,5 (important)
About me
jeune bourgeoise née en Slovaquie mais vivant en France, j'adore par dessus tout le sexe et l'exhib, rejoignez-moi, Kiss
Show aléatoire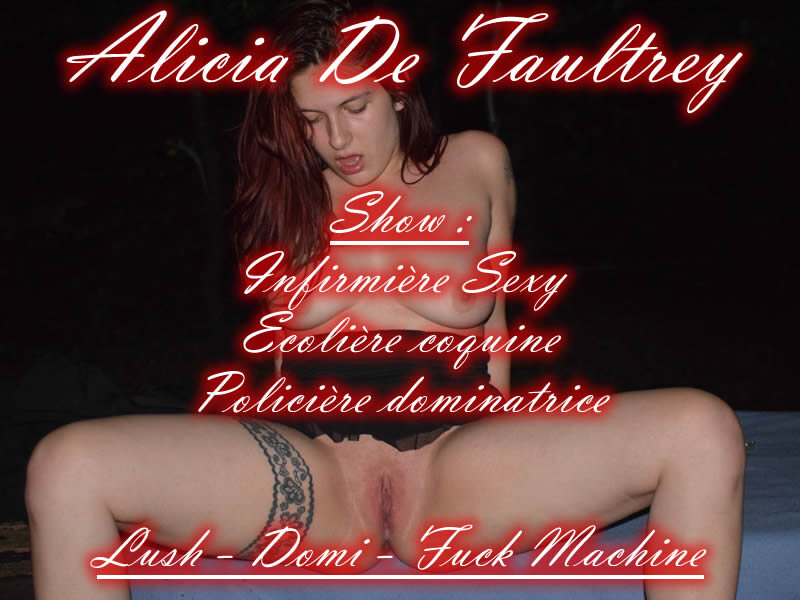 Découvrez-moi en : Infirmière sexy Ecolière coquine Policière Dominatrice Ces Live seront aléatoires en fonction de mes envies donc ce sera toujours une surprise pour vous de me découvrir avec mes déguisements Kiss coquins Alicia
LIVE & HOT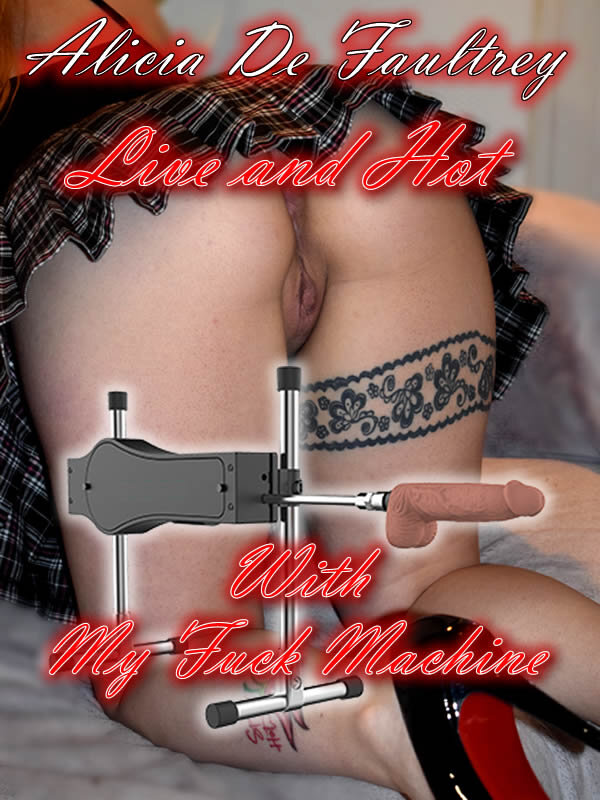 Everyday on "LIVE" with my connected Fuck Machine ! come on guys ! make me wet and squirt ! Smoking hot kisses !
A propos de moi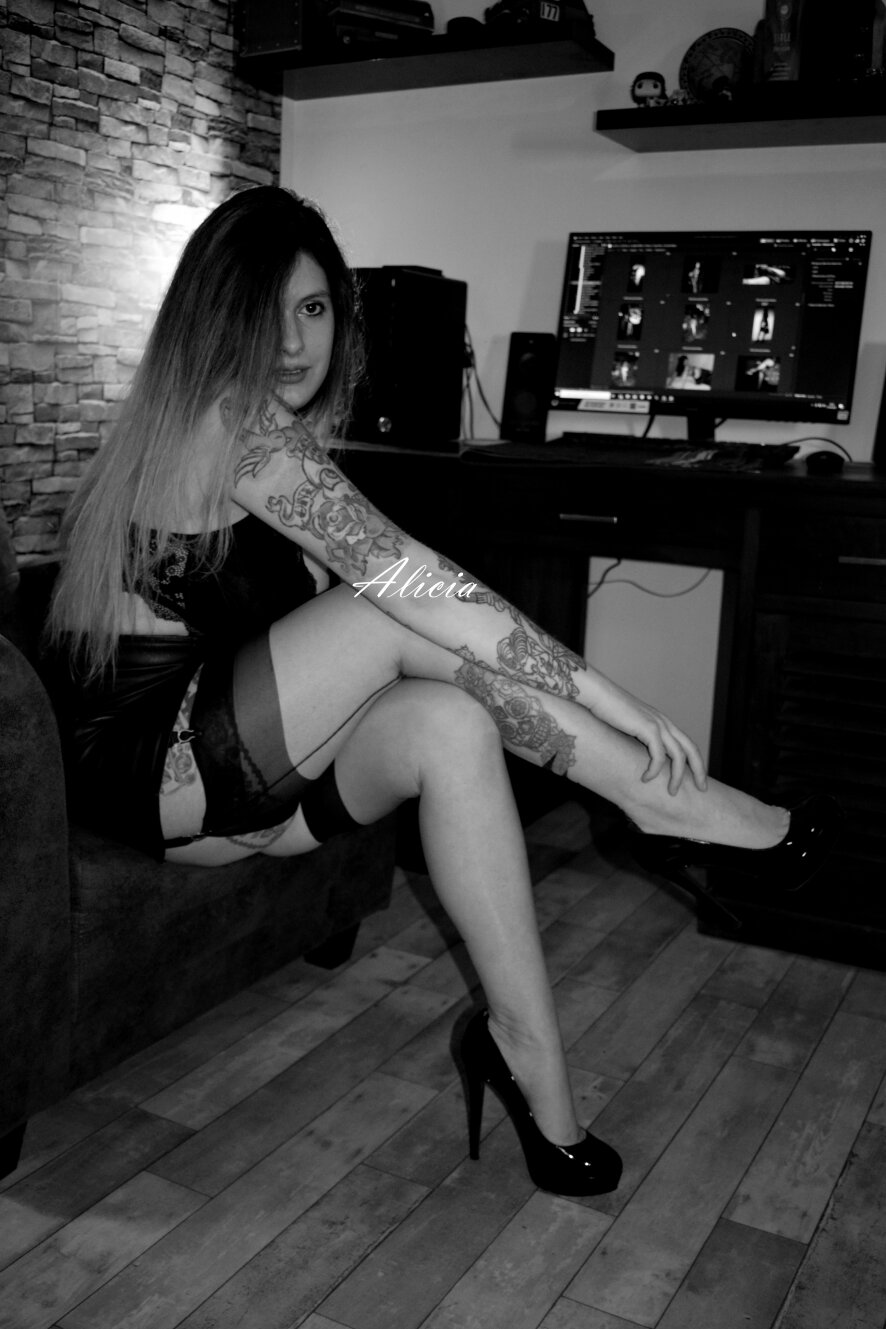 je m'appelle Alicia, j'ai 23 ans, je mesure 1m60 pour 55 kgs, parfois blonde, parfois chatain, je vis en France et pour l'instant je travaille dans l'art, cela changera d'ici l'été. Ce que j'aime dans la vie : J'aime la simplicité, ce qui ne veux pas dire que je n'aime pas les belles choses. J'aime la franchise et le respect envers autrui. J'aime me montrer, plaire et séduire. Coté vestimentaire j'aime la féminité et le sexy, les belles lingeries. Coté privé, j'adore le sexe et je sais ce que je veux, je sais me montrer entreprenante, ce qui parfois déstabilise les hommes. J'aime que les hommes me séduisent surtout quand ils me plaisent. Dans mes "lives" j'aime également jouer la séduction et la drague, j'aime savoir que les hommes me regardent et me désirent au travers de la cam, cela m'excite énormément. Alors n'hésitez pas et rejoignez-moi sur mes "lives" Je vous embrasse coquinement.
bas coutures et talons aiguilles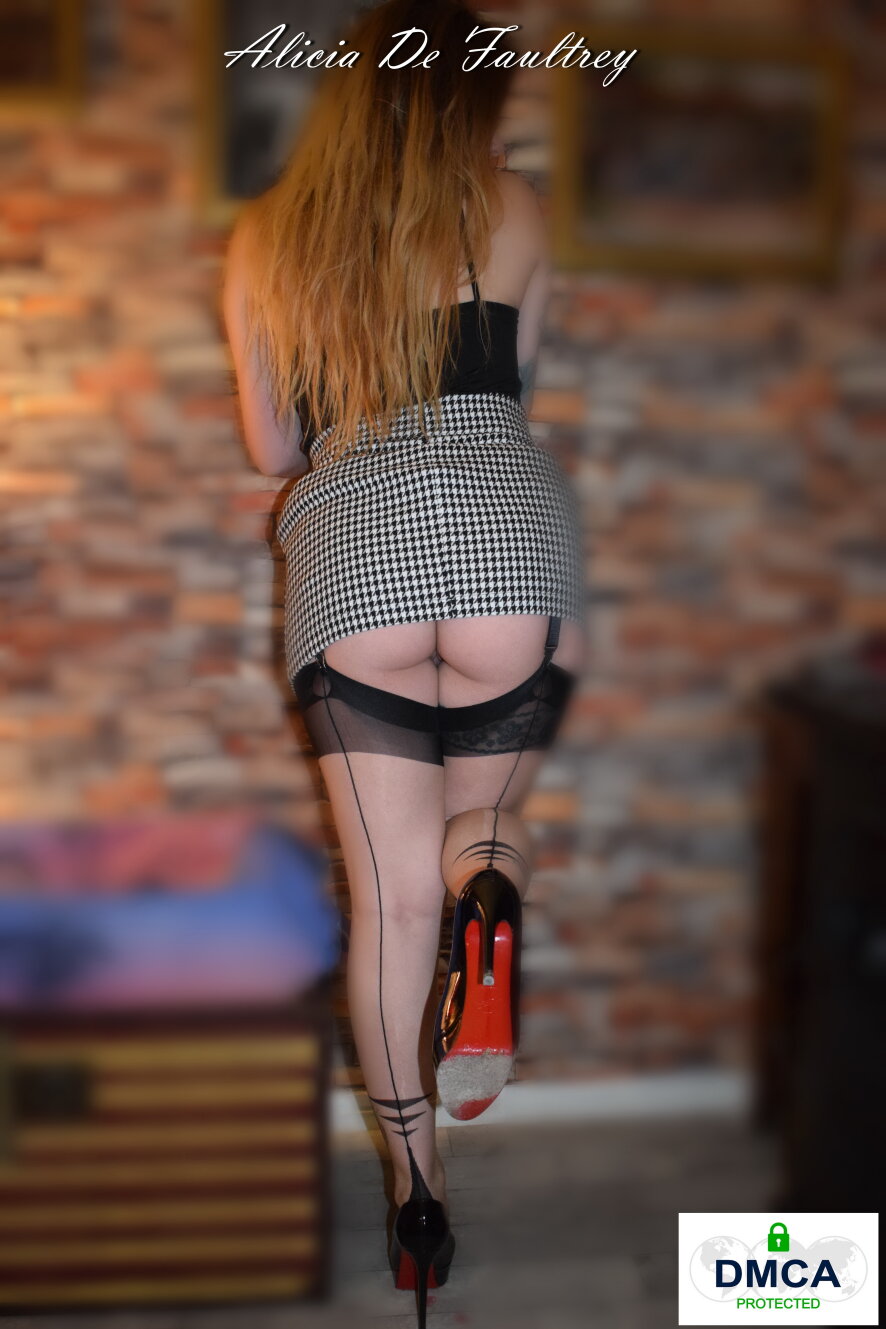 Comme vous le savez, j'adore la lingerie et je porte régulièrement des bas de soie coutures et des talons aiguilles pour ma profession, si vous avez envie de me voir en porter lors de mes live, demandez moi simplement de les porter je vous ferai plaisir. A ce soir mes coquins adorés Kiss
About me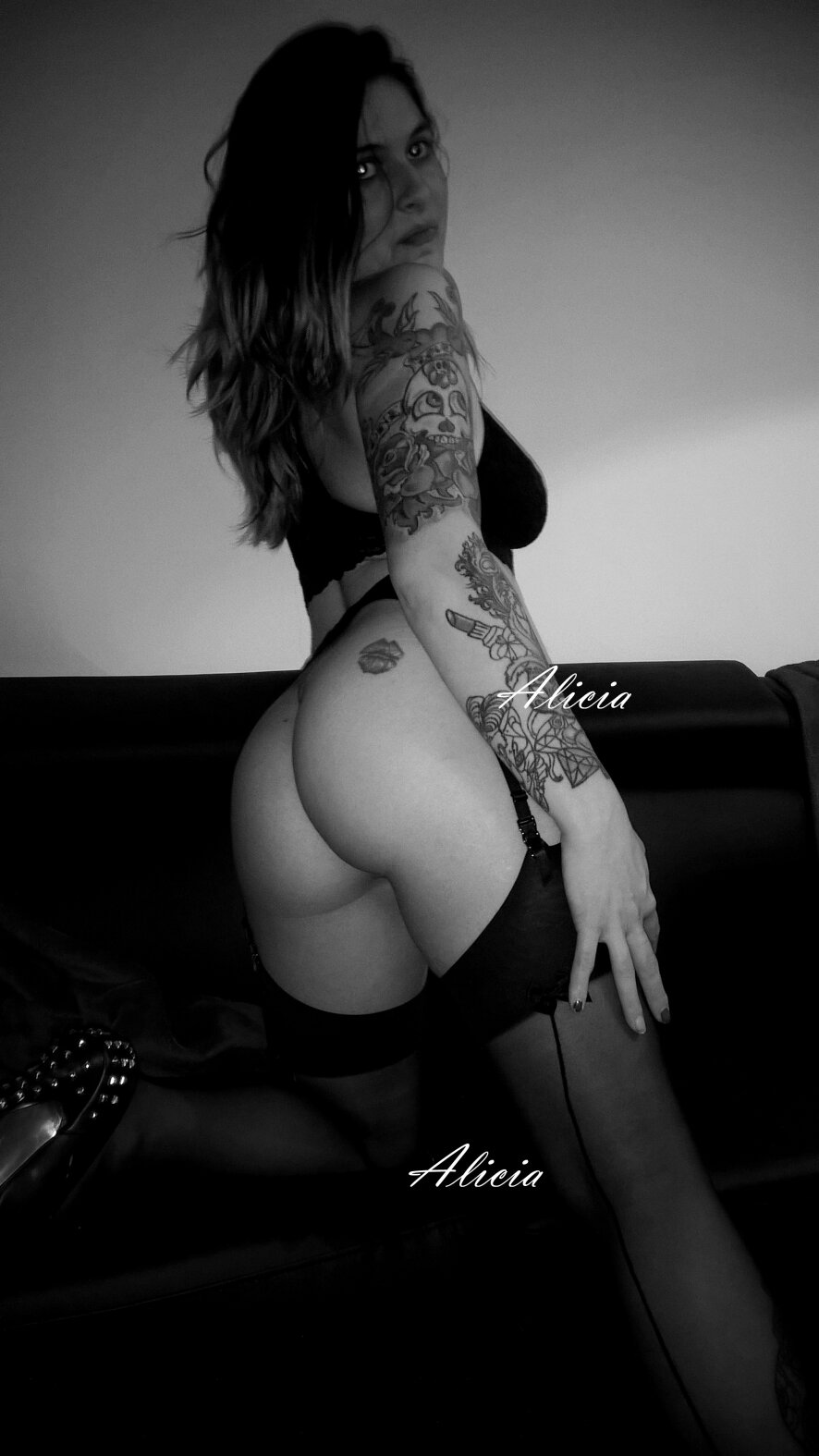 my name is Alicia, I'm 23 years old, I'm 1m60 for 55 kgs, sometimes blonde, sometimes brown, I live in France and for the moment I work in art, that will change by summer. What I love in life: I like simplicity, which doesn't mean I don't like beautiful things. I like the frankness and the respect towards others. I like to show myself, to please and to seduce. In terms of clothing, I like femininity and sexy, beautiful lingerie. On the private side, I love sex and I know what I want, I know how to be enterprising, which sometimes destabilizes men. I like that men seduce me especially when I like them. In my "lives" I also like to play seduction and flirting, I like knowing that men look at me and desire me through the cam, that excites me enormously. So do not hesitate and join me on my "lives" I will kiss you naughtily.
Rejoignez-moi tous les soirs !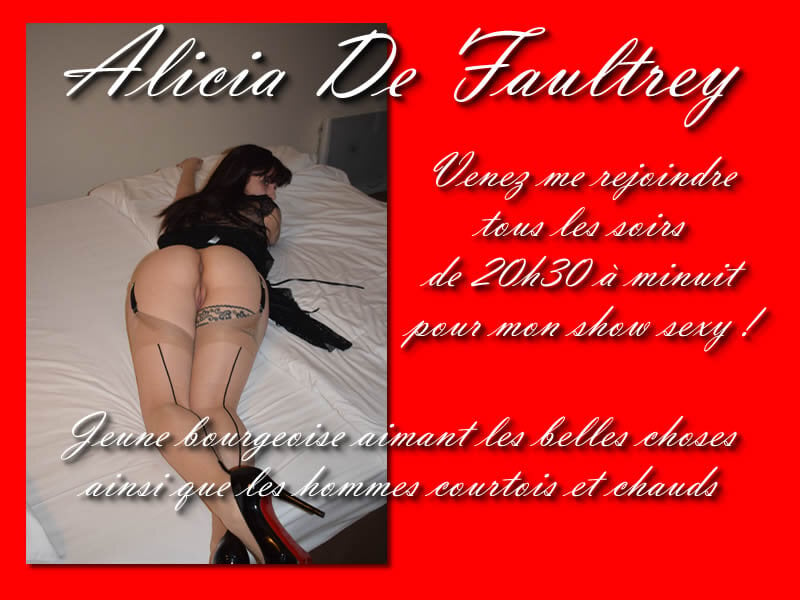 Jeune et belle bourgeoise aimant les très belles choses, ainsi que les hommes courtois. Venez me séduire et me rendre chaude !
Surprise pour le Roi de la Room !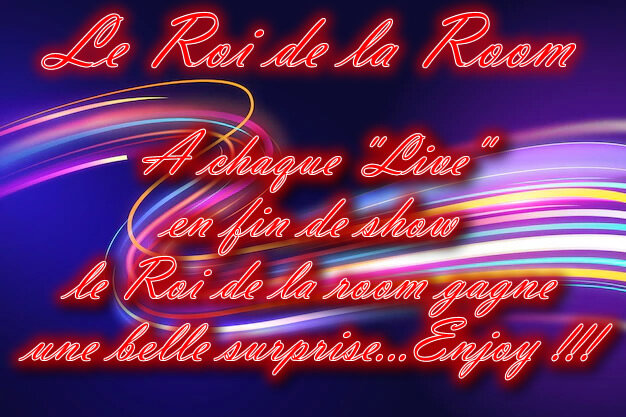 Lors de mes "live", en fin de show, le roi de la room gagne une belle surprise...testez ! Enjoy !!
08:50
[5 Sep 12:22] Private Show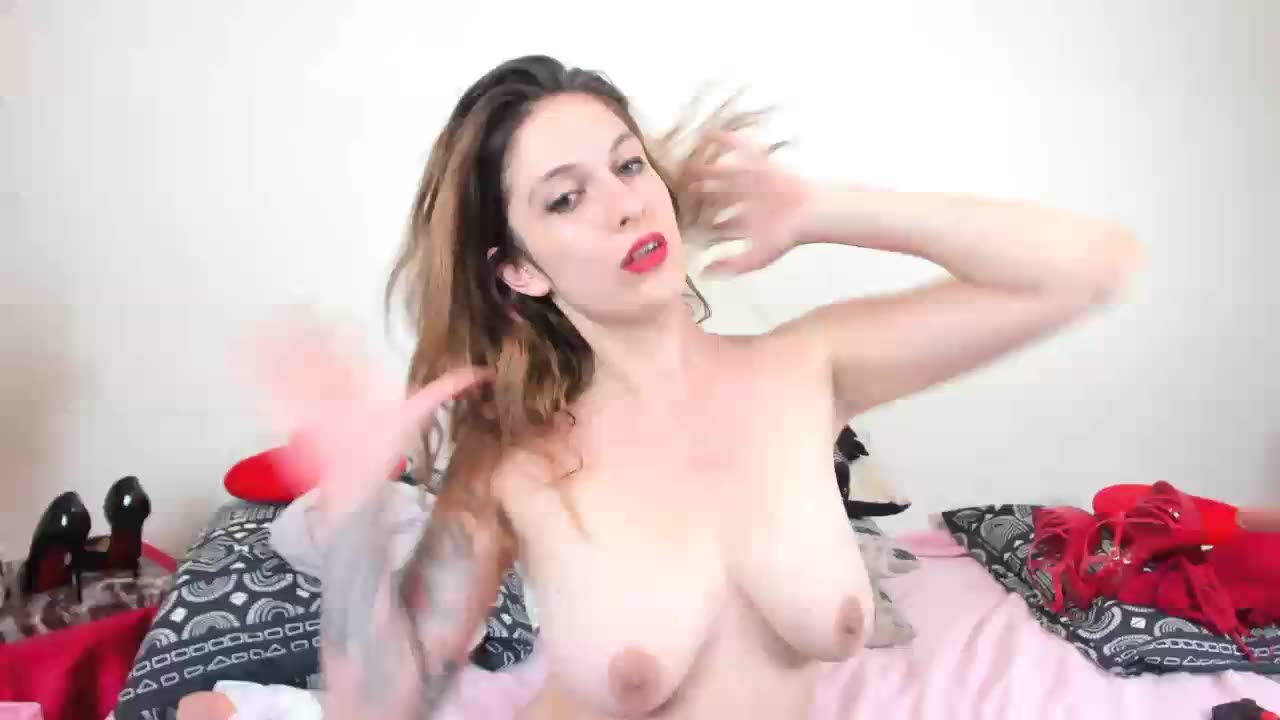 07:21
[8 Aug 00:17] Private Show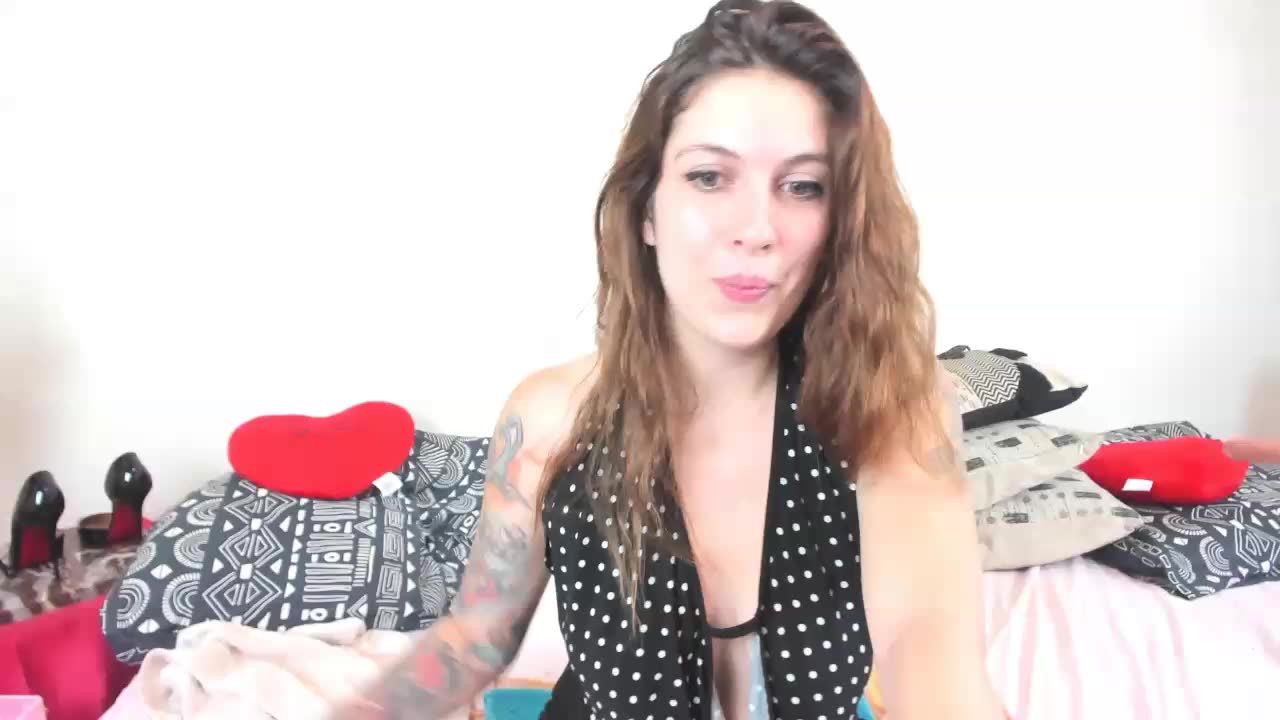 07:31
[23 Jul 09:22] Private Show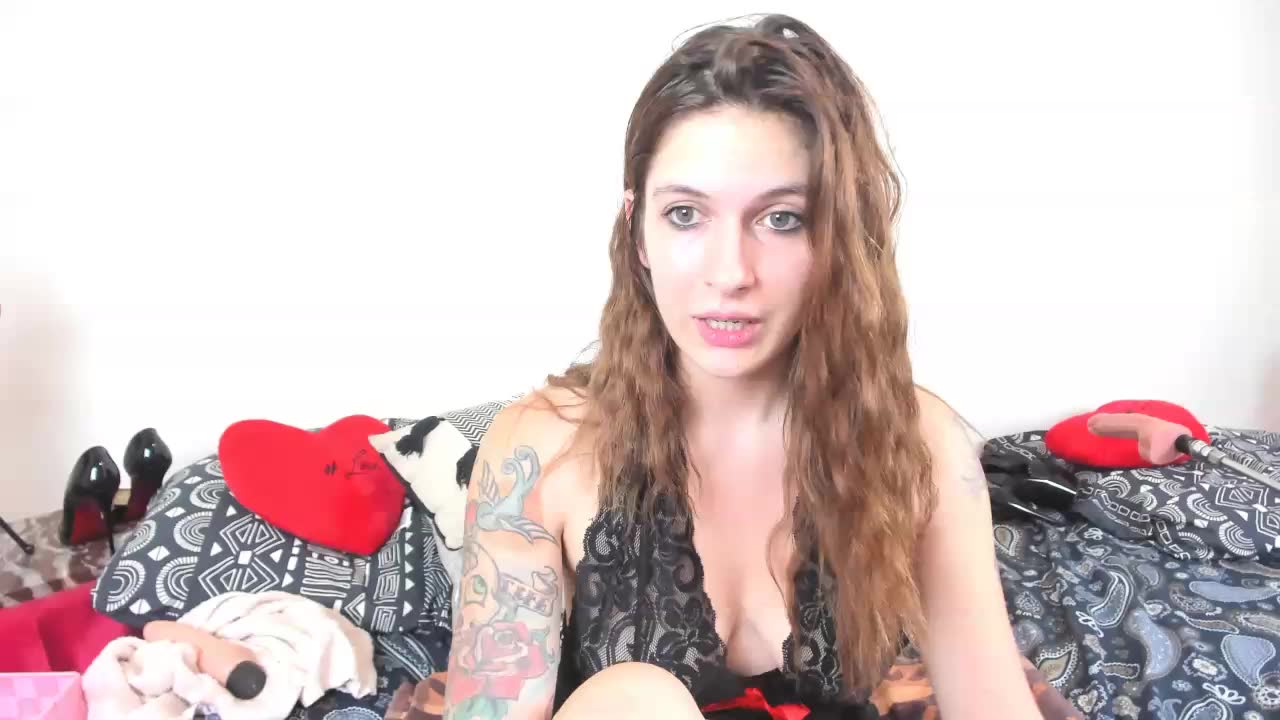 08:51
[22 Jul 10:20] Private Show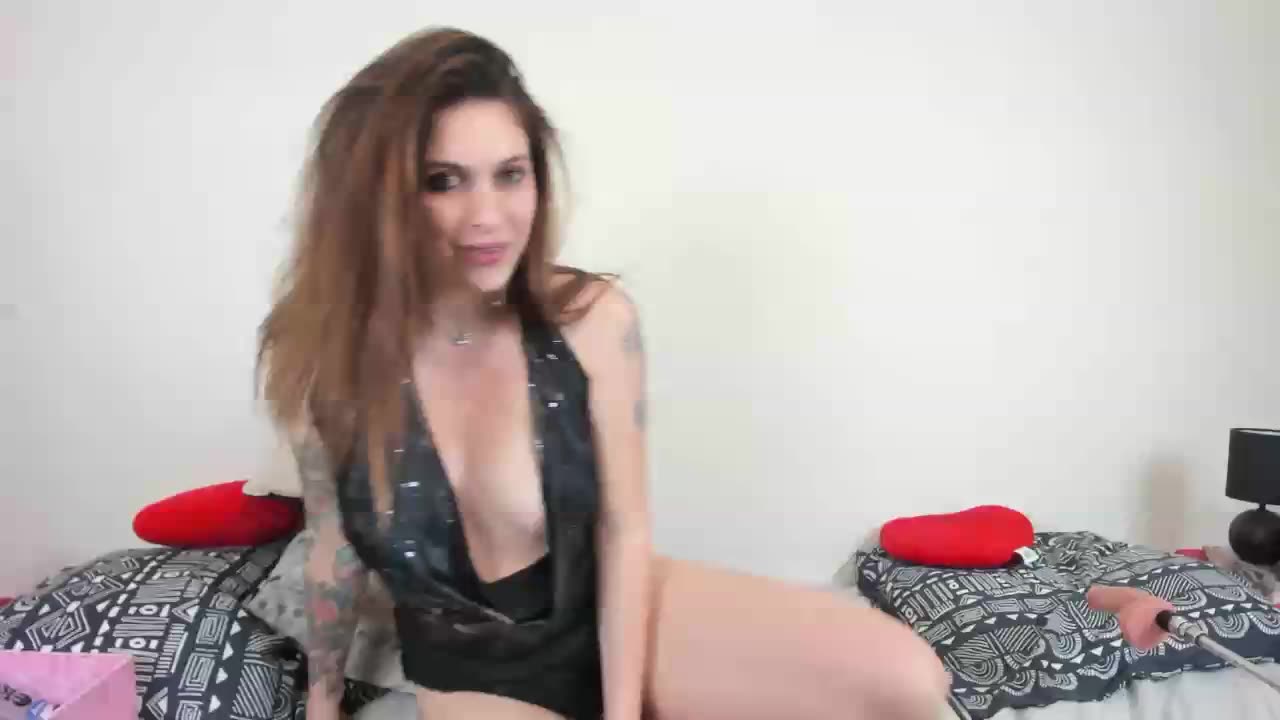 13:01
[5 Jun 21:09] Private Show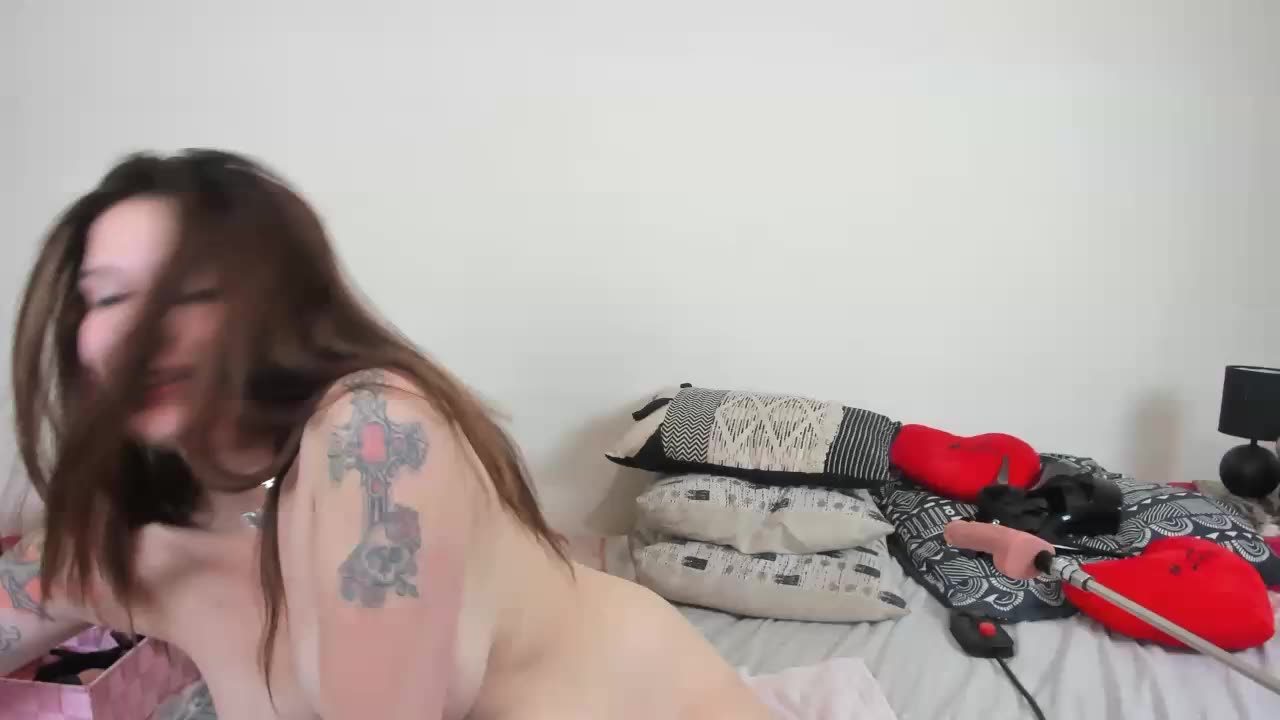 09:21
[5 Jun 00:36] Private Show
See all 21 videos