■♡ THANK YOU FOR YOUR SUPPORT ■♡ ▪︎As you may have noticed, I am a bubbly girl. I love life and all the pleasures it brings ♡ ▪︎Life is full of surprises and twists and turns, and today's strangers will become our friends tomorrow. I have spent unique moments in your company and thank you ♡. ▪︎Like a chameleon, my desires change depending on my mood! Angel or demon, it all depends. And you, how do you see me?
I will not meet off of the site I will not put up with any misbehavior in my room My knights have full control of my room No talking bad about other models Us models are all very hardworking and deserve respect. Words I do not like No milking tits Do not call me mommy Do not ask me to pee I don't care how big your cock is I don't want to hear any of these things… If you do or say any of these things listed above You will be muted and banned.
■ Join my Fanclub is become an exclusive member, access to all my photos, videos as well as other benefits. ❤️ Your support is very important to me and I would be grateful if you join my Team ❤️ ▪︎My Prince is My King my best supporter. You will have access to my albums, the opportunity to spy on my private shows for free. Constant communication with me through Snapchat as well as a 5min Lush check.❤️ ▪︎My Lord Access to all my albums, spy on my private shows for free and 3 personal photos per month. ❤️ ▪︎My Soldier Access to all my albums ❤️
A work of art from my secret admirer
About me Hello everyone,welcome to my room! My name is Monroe , I am 18 years old ,a friendly girl with a good sense of humor.I'm open minded and playful. i also love talking to people ,create great connections and have fun.I would love to get to know you! I like open minded and generous people.So don't be shy to show me how much you like me. I don't like rude,impolite and greedy guys.Be gentle with me and please always start with a "Hello",it is just one word that can start our way to pleasureland.One of my hobbies is to travel,visit new places and know about different cultures,unfortunately i didn't had the oportunity to visit so many countries. I can be sometimes a shy person ,but as much as i get used to you i can get dirty and naughty.
♡ Staying in touch with me even when I'm not online is possible! To do so, all you have to do is join me on Snapchat or on Instagram ♡Snapchat : 777 tokens ♡Instagram : 555 tokens ♡Telegrams Photos and Videos x 520 Tokens. ♡ WhatsApp Photos and Videos x 950 tokens. ♡ Videos Dirty By WhatsApp x 1000 Tokens. I'll be waiting for you soon ❤
Now you can help me achieve this dream of mine by contributing to this Goal! Once this Goal is reached and I've bought my car, all members that contributed to this Goal will receive a special set of pictures with me and my car, as well as a special place in my heart! ❤️ Thank you so much for helping me reach one on my many dreams! ????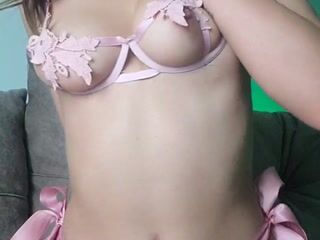 01:40