The Blue Battalion, the Tiny Legion, the Fan Club of Tiny Blue. Want to support me, get tons of spicy content, have lifetime access to after hours discord as well as my undying love, then consider joining the Blue battalion. We're a bit nuts but it's a good time. Lords and Princes have special inclusions, like toy controls and special privates. Be there, or be square.
❤❤️❤ Tiny Blue ❤❤️❤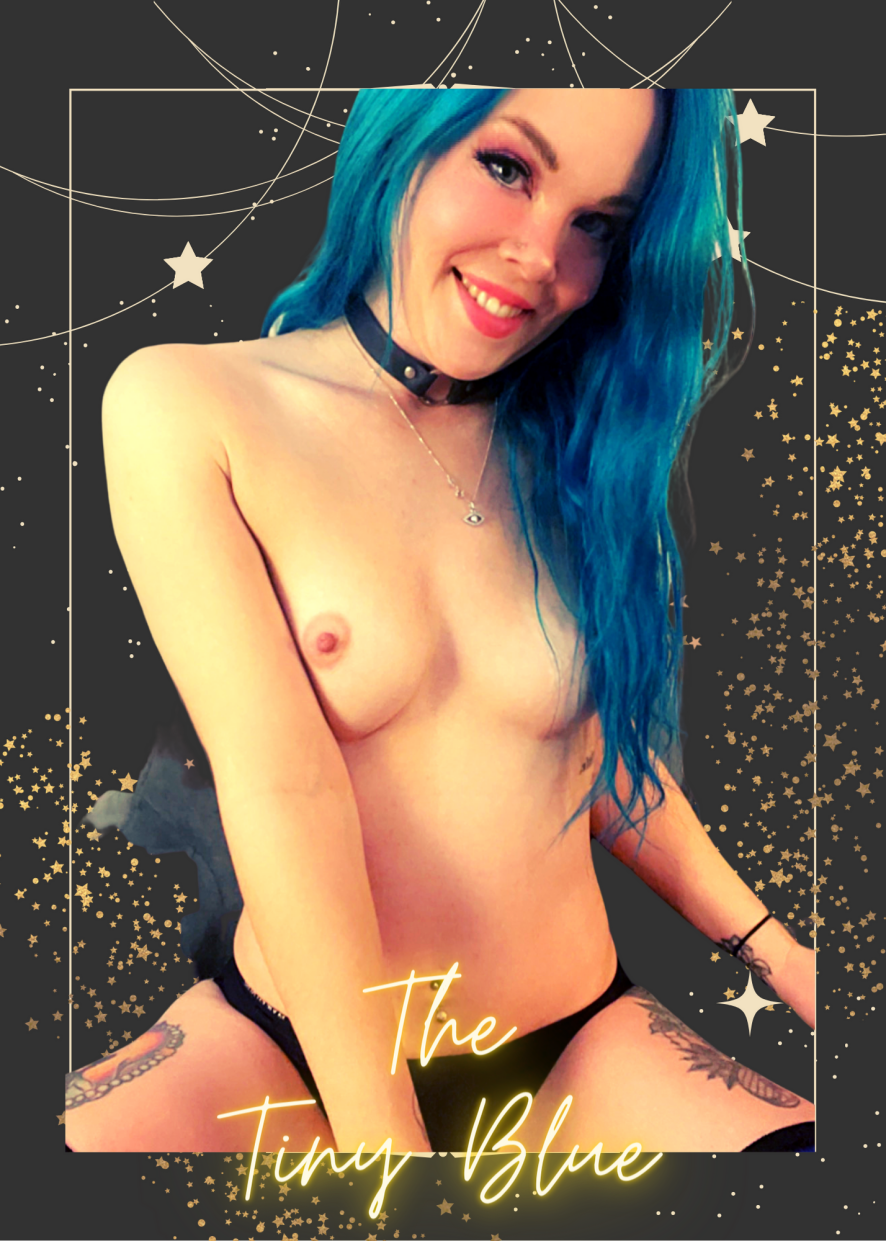 ❤❤❤ LOVE/HATE ❤❤❤
LOVE/KINKS: Praise Kink (tell me I'm a good girl) Submissive Brat (let me be your good girl) Bondage (tie me up) Exhibitionism (duh) Erotica (dirty words, all the dirty words) Manners (please and thank you counts for a lot) Roleplay Cock Worship/Dick Rating DISLIKES: (muted or banned for repeated offenses/requests) Being bossed around or being asked for "freebies" Bodily fluids Disrespecting other guests in my room Race or age play

I keep getting asked, so here it is: Height: 5'0 + 1/2 an inch (152cm) Weight: 108lbs (49kg) Breast size: 32B Foot size: 6US Size Eye Color: Depends, blue or green Where am I: Paradise, AKA Canada Fave Movies: Braveheart, all Disney, SW (OG 6), LoTR, HP, Childs Play, Oldboy, Equilibrium, Django, Wedding Singer, most Marvel Fave Shows: GoT, The Witcher, Dexter, Breaking Bad, OITNB, House Fave Games: ARK, Diablo 2/3, No Mans Sky, Valheim, Skyrim, WoW, Rust, Resident Evil, SSX, Grim Dawn Quotes: If we cum together, we're friends. If you're not having fun, what's the point? Yes, I have a partner. No, I don't do meetups of any kind. No, I do not want to make content with you, regardless of how amazing your dick/pussy is.
Privates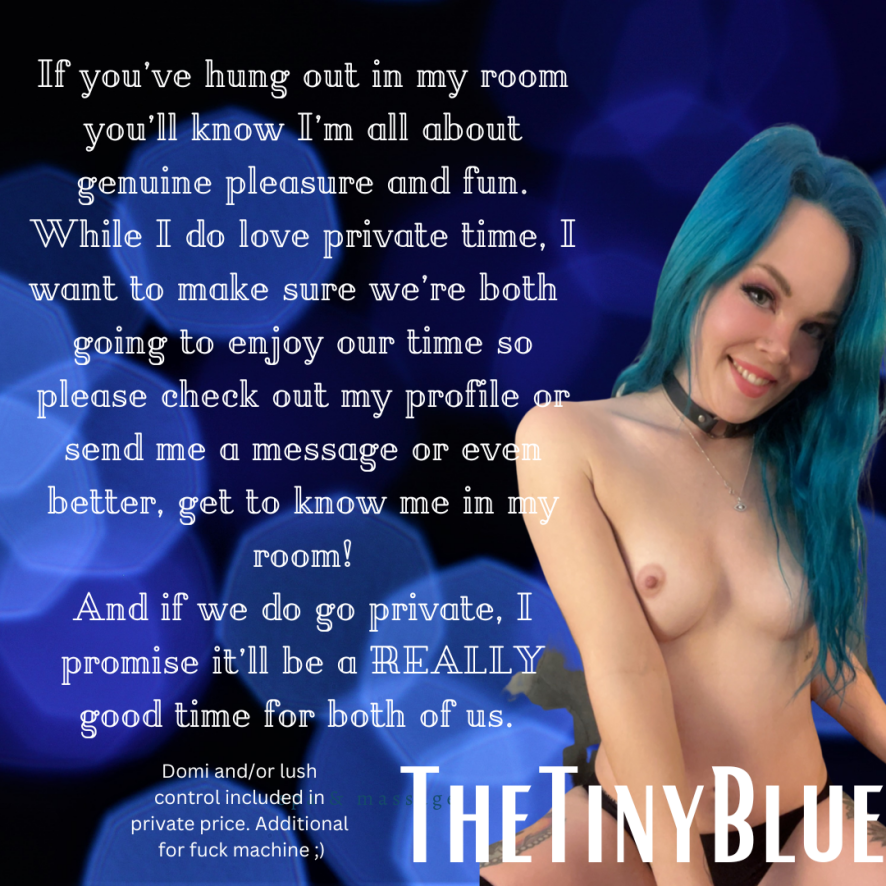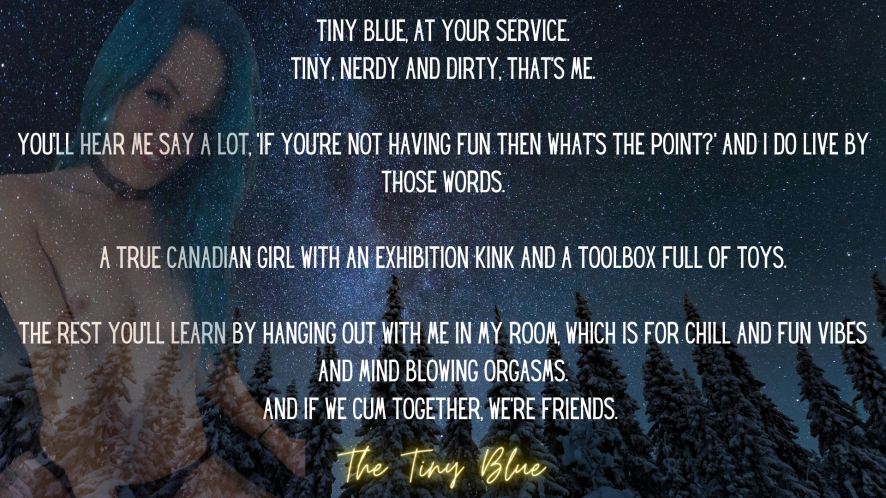 Tiny Toy Control
I LOOOOVE toy control sessions! Ask me for pricing, timing and details! Controllable toys include: Lush Domi Nora Hush Fuck Machine Dolce I also have these toys: 10+ dildos Nipple and Clit clamps Vibrators Paddles Restraints Clit licker Butt plug Psst. If we do a private, any vibrating controllable toy is included ;)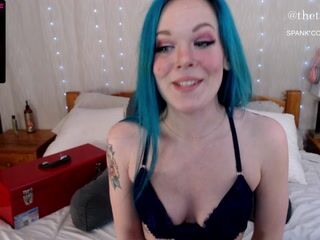 00:54
Blue's Happy Monday Thoughts (Beat the Monday Blues w Tiny Blue!)

01:22
Naughty Nun Fingers Herself

02:23
Naughty Nun Doggy Dick Ride

02:24
Dick-Preciation (Sloppy Close Up POV BJ)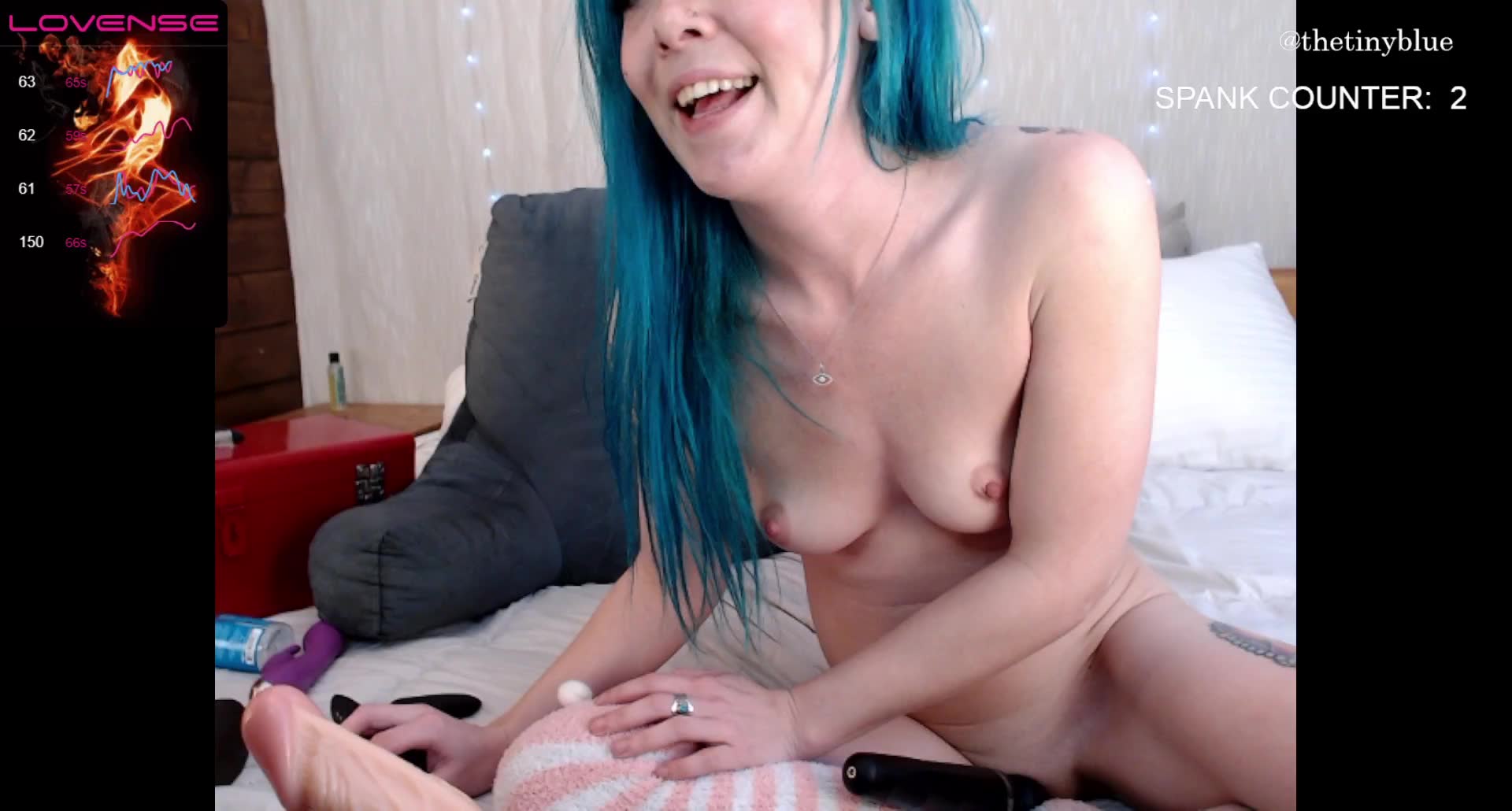 08:50
Dirty Private Fun (Dirty Talk)

13:37
Triple Ice Cube Close Up Cum SHow
See all 66 videos